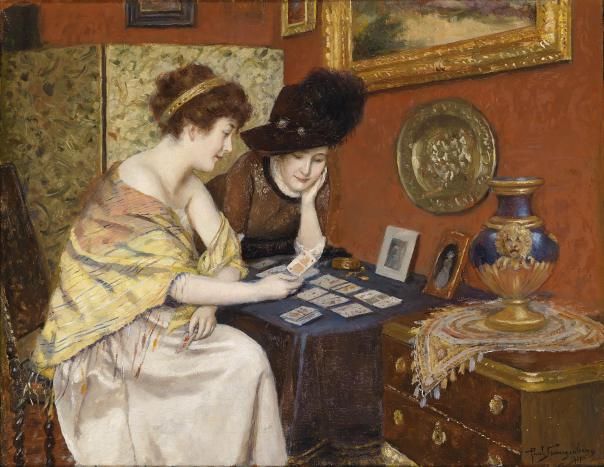 Tarot Class - Major Arcana - March 31st and April 1st
Tarot Class - Major Arcana
In this two day class we will be primarily focusing on the cards of the Major Arcana - the 22 cards of the deck that are known as the trumps. We will be discussing their meanings, their symbolism, their stories and how to read them in a card layout.
If you've been interested in understanding the tarot but have been overwhelmed by all there is to learn, or if you are already familiar with the cards but are looking to add more depth to your readings, this class can help you.

Please bring a deck you would like to work with, or a couple if you can't decide which is your favorite. There will be refreshments and light snacks. Age 21 and over only please.
Preregistration is suggested as space is limited. This is one class separated into two sessions. The class fee covers both days.
Before purchasing tickets please read our cancellation and refund policy at the bottom of this page.
The Whens and Wheres:
Sunday, March 31st 6:30-8:30
Monday, April 1st 6:30-8:30
WitchLab Occult Boutique
1185 W. Broad St
Columbus, OH 43222
Cancellation/refund policy: If for some reason you cannot attend a class after you have prepaid for it, we will refund at the following rates:
75% refund with at least 30 days notice by email
50% refund with at least 14 days notice by email
25% refund with at least 7 days notice by email
Without at least 7 days notice for cancellation we cannot offer any refunds.
However, tickets can be transferred to another person with at least 2 days notice by email.
Please send all correspondence through the WitchLab.com contact page.